We have marketed business from across the spectrum. Our company proudly represents clients in hospitality, photography, adventure tourism, and health. Become a part of the movement today.
Learn More
Creative Hospitality Marketing
Bill Mitchell Marketing is a full service creative hospitality marketing agency. We have been in the hospitality Internet marketing business for over 15 years. Our experience in the industry is vast and we have a proven track record.
What is different about us? Everything. We are not trying to be the biggest marketing agency. We are focused on being the best. We will market you business as if it were our own. Bill Mitchell, our founder, is one of the leading digital marketing gurus in the US. There are a lot of charlatans in this industry. Hospitality marketing companies vary in skill and experience. Our company follows all of Google's best practices.
Every employee has been hand selected for his or her talent and passion. Our team approach allows access to an entire team of market experts. Bill does the advanced search engine optimization himself. He also helps write and create one of a kind website content. Choose Bill Mitchell Marketing if quality, transparency, and a proven track record are important to your business model.
What do we do?
We use our vast creative marketing experience to achieve maximum results for our clients. The Internet is constantly changing. Let Bill Mitchell marketing guide your future success.
What kind of clients do you work with?
Small boutique inns
Hotels
Resorts
Vacation rentals
A variety of other industries
See our Clients page for more.
What are your prices like?
Our company creates one of a kind digital marketing plans for each client. No cookie cutter marketing plans here. We base our pricing on your individual needs and budget. We offer a variety of pricing ranging from moderate pricing for small properties. We also offer comprehensive ongoing digital marketing plans for substantially larger projects.
Call for more information 303.941.3799
Creative Digital Marketing
Web Design & Promotion
We create responsive website designs. We also help your business achieve greater visibility in Google, and in local search channels.
Professional Photography & Video
Allow our expert photographers and videographers to produce professional grade creative pieces to accurately represent your brand.
Social Media
We create and consistently post engaging content for your key social media channels. Relax, and let us grow your social media marketing presence.
Custom Content Marketing
Content marketing is the new "SEO" for higher placement in Google. But who has time to write? We do. We create quality website content and custom blogs for our clients.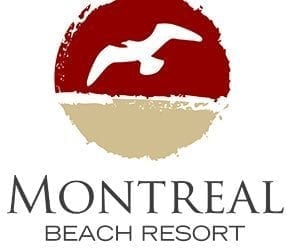 One of our newest clients, Montreal Beach Resort now has a brand new website by Bill Mitchell Marketing. The new site in now live and features a beautiful, clean design that really showcases their wonderful Cape May resort.
read more